︎Branding
︎Campaigns
︎Photography
---
I've been asked for a
new branding design
from scratch by
a newly started challenger bank in the UK
, including the
name, logo, basic brand assets

(debit cards and basic UI design for mobile banking application),
colour palette and tone of voice guide for the launch campaign.
My client is one of those 'challengers' and operating on mobile devices only, and will be a competitor to existing players on the market. So, they need a simple yet distinct brand to 'make it for everyone'.
Naming a bank is quite tricky since the targeting is extensive.
A bank should be there for everyone, so the name shouldn't be masculine or feminine and never connotate something unfavourable or too local.
It should only be transparent, timeless and durable like water because it's a bank.

So, what means a bank to me? It should be an enabler for life.
A facilitator to help make my dreams come true, both in daily experiences and long-term ones.
Here is where I ended-up:
Tell us something still, welcoming and also exciting. Introducing the Pond. It's naturally stable and full of life.
---
Advertising
,
Beauty & Cosmetics
Leave behind
It's a brand campaign

for a lipstick product
—named after a Farsi word, 'Leb' means 'lip'.
I created the campaign with inspiration from
'Mark your man', a fictional Mad Men legacy
(but I turned the idea upside-down) with kind regards to Peggy Olson/Elizabeth Moss 😎.
Whatever it was, there is nothing now. That's all water under the bridge.
Leave behind.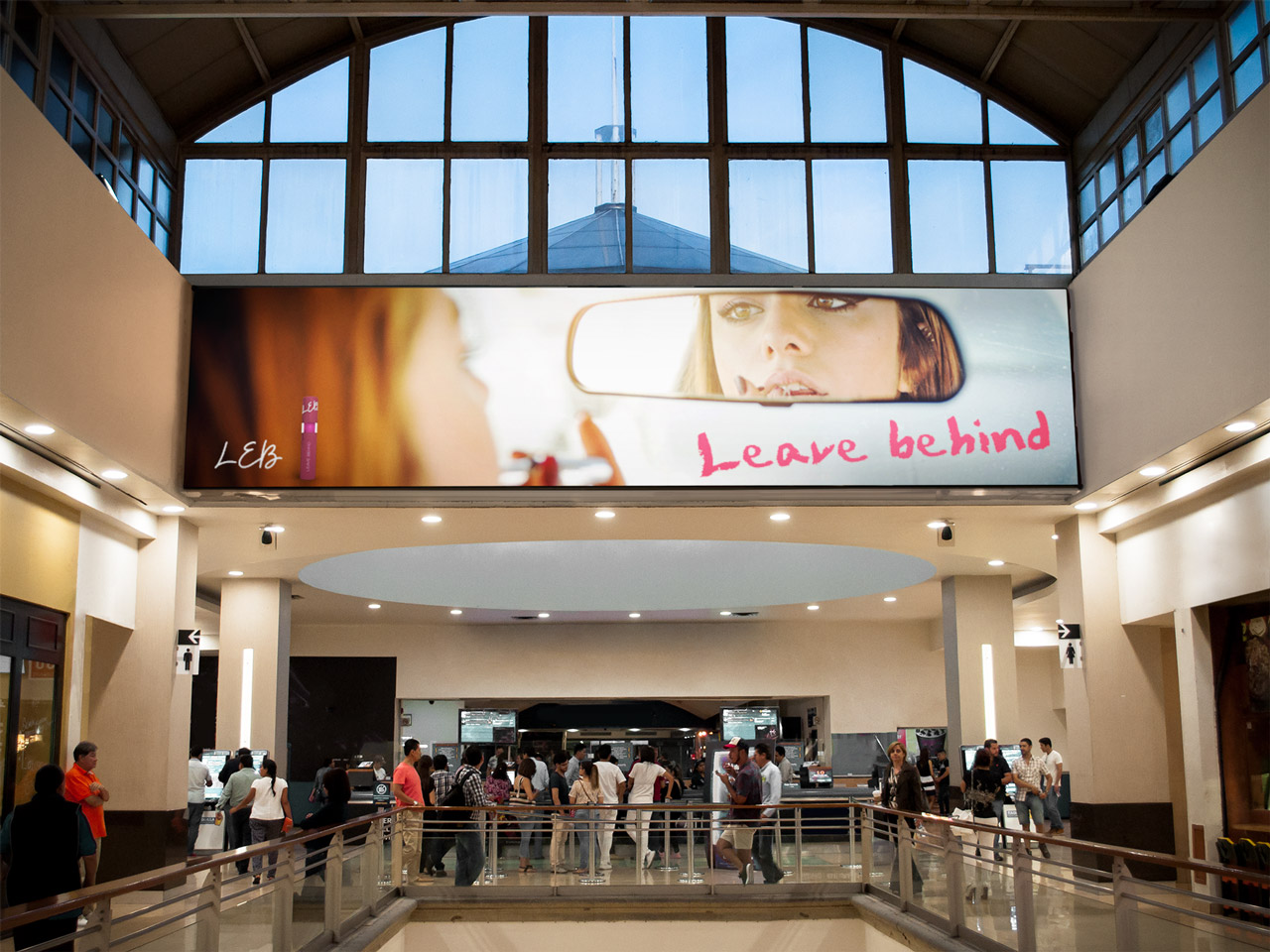 ---
Branding
,
Beauty & Cosmetics
Lolan
The client came with
a brand-new permanent make-up device for make-up artists and beauty professionals.
The product has some certain technical advantages over the competitors and
what I'm asked for was to distinguish it in a way like no one did before.
Definition of the industry and intersections between beauty and health domains was the tricky part of the work:
It should be bold and looked like 'clinic' at the same time.
My brief includes logo, visual guidelines and tone of voice guide for the brand.
I responded with a 'bold' thinking and visual execution to make it recogniseable at a glance, and
created the most beautiful permanent make-up device
ever.
---
Muze is
a stylish
furniture company 'creating selfish spaces'
for those living in a rush.
According to psychological studies, spending alone time is one of the pillars of a healthy lifestyle in urban life. Still, we don't need any scientific evidence to figure out
how to balance our inner pressure and create spaces for self-esteem.

Call it a day. Make room for yourself.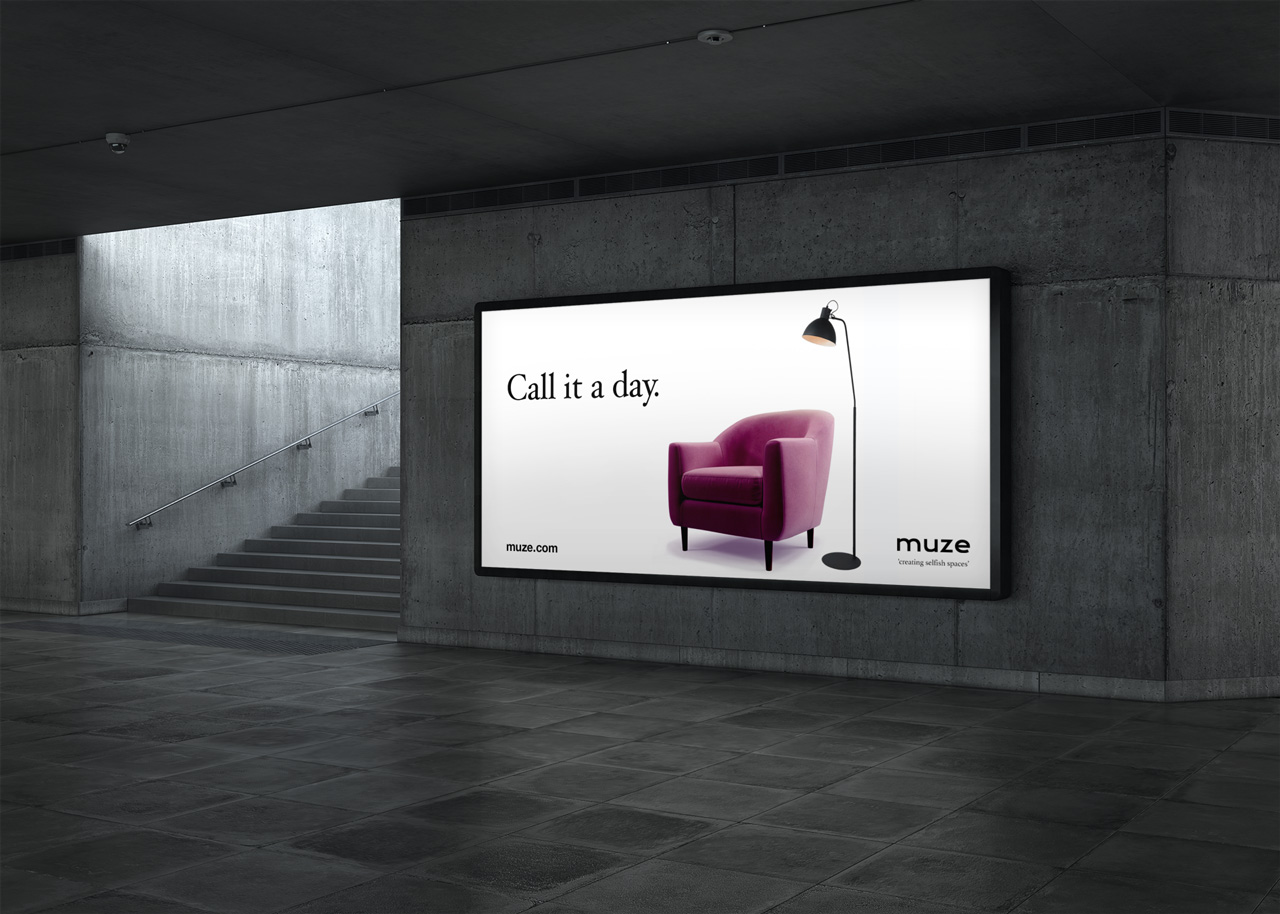 ---
''Don't be a victim of the dough-fraud.''
This is what my client told me as his motto at our first meeting. Simply means
''Please don't pay for a bread-with-some-topping-on-it when you want to fancy a pizza. We're making it properly.''
Actually, this was probably the tastiest work I've done during my freelance career. Founder of the Pizza Olivia is originally a dentist living in Kent, England for most of his life. He is a real enthusiast of mediterranean kitchen, with especially Italian food and Turkish meze dishes, plus a detail oriented work discipline, so the results are delicious. My work is
to brand this taste with same authenticity and feel.
Try the nurturing Italian!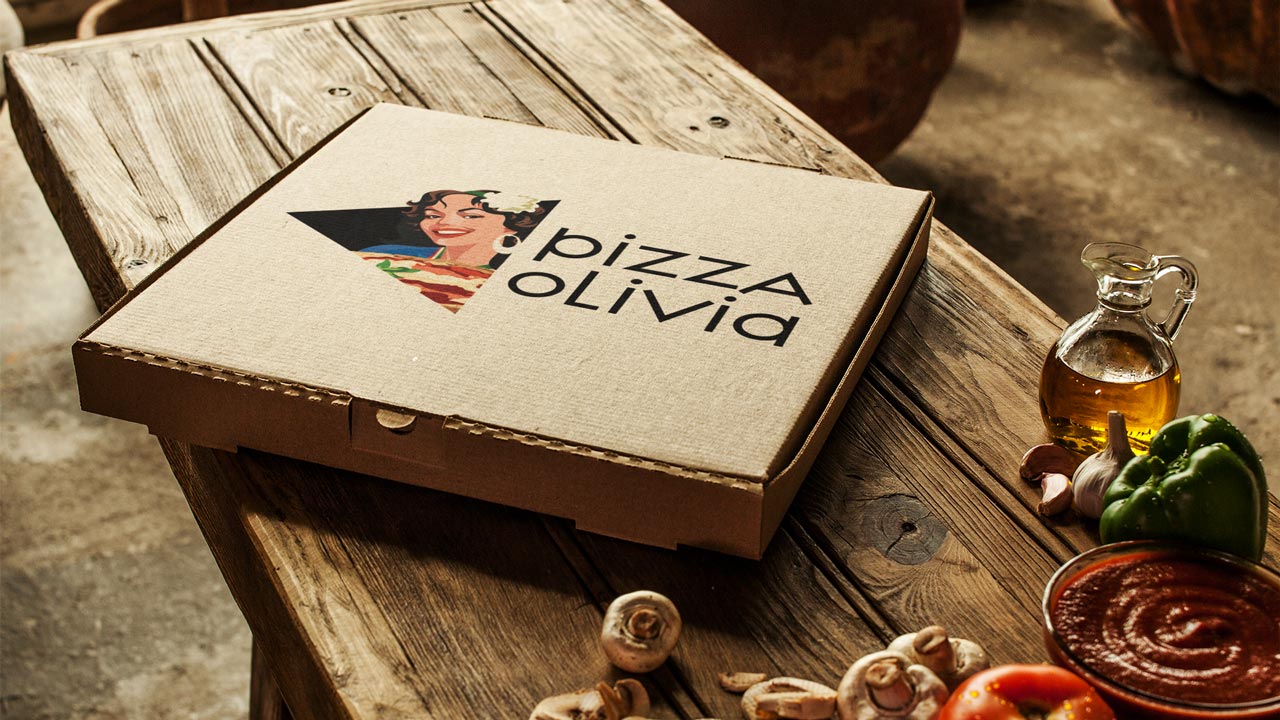 ---
The client came to me with
a need of creative concept for OOH and social mediacampaign
for the mens' jeans and t-shirts.
I picked the Brighton beach as the shooting location and worked with a model with acting experience to achieve
an urban-style and statuesque lookbook.
This was the first and only time that I had sunstroke in my life, and it was happened in the UK 😎️.
---
The Man has secrets
Confidant is a luxury pen brand

that I've made up, with

a print and OOH campaign belongs to the sixties

—

the

glorious Mad Men era

of advertising.
---
I usually shuffle a few outfits since I wouldn't like finding myself trying to match things. So,
I created my own stuff.
---
Fizzi is a aromatic cocktail brand
, serving grape, raspberry and rhubarb flavours. Always best served
'cold as hell'
.
OOH and print advertising works
for Fizzi.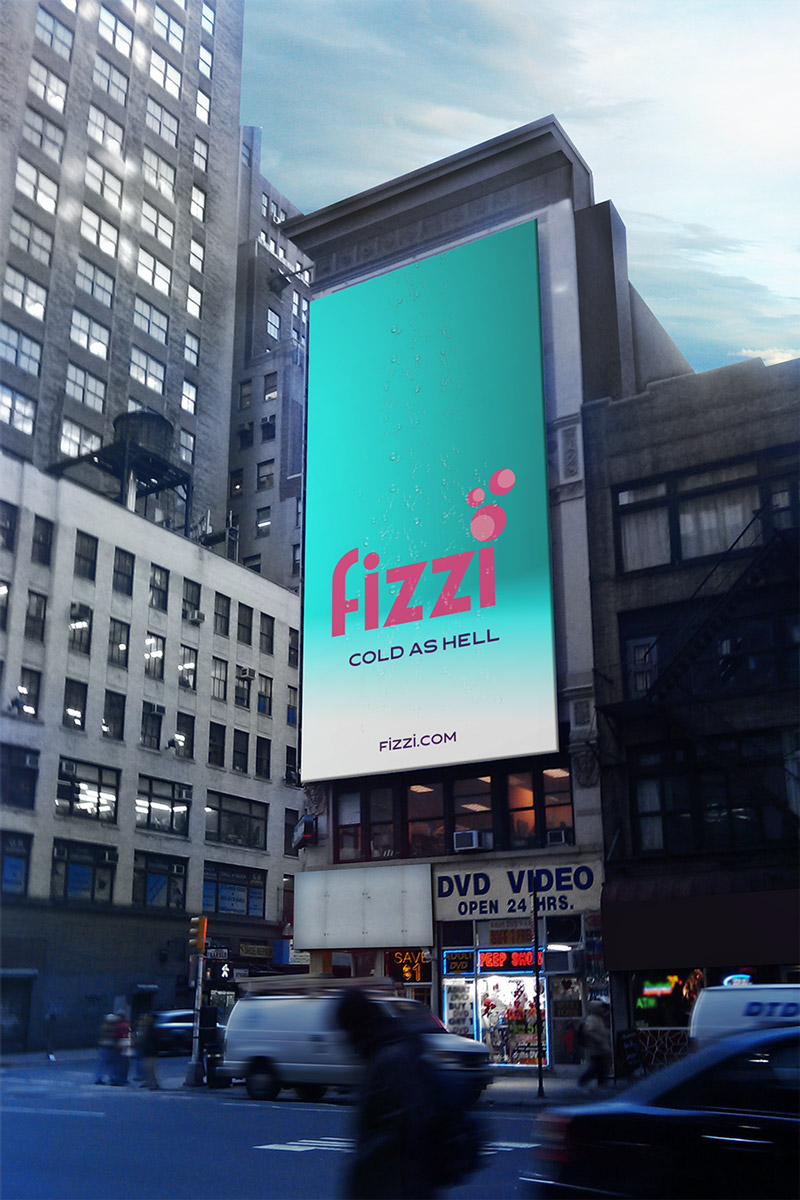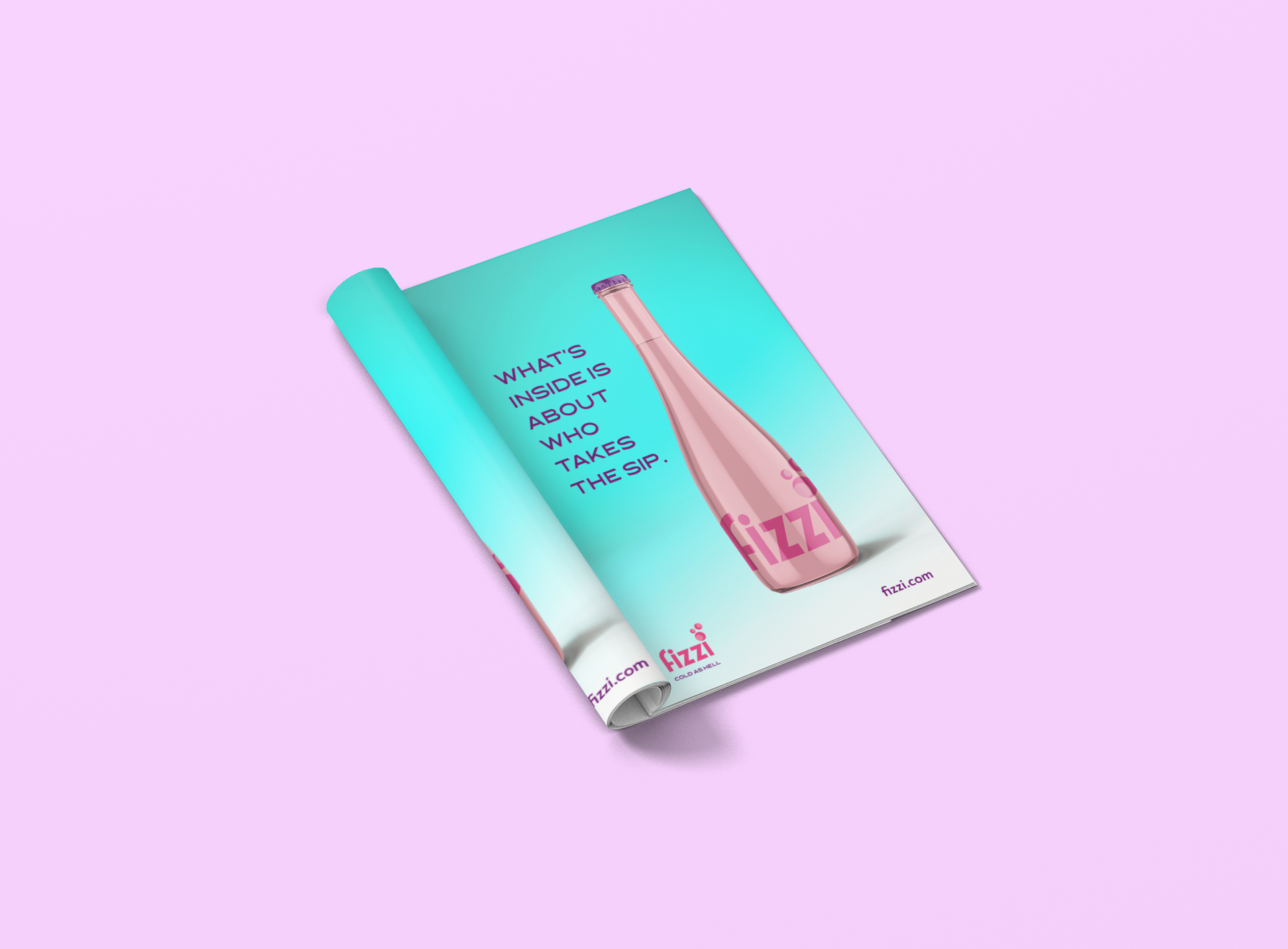 ---
I created an online career game to attract young people and their parents. The
game gone viral
and received
more than 10,000 participants with 0 media budget.
Received award
'Best Website of 2016'
Golden Web Awards, Turkey with a bunch of smart friends —with and without beards 😀️
---
Advertising,
Telecommunications
Most-tweeted brand campaign
in Turkey
I created a
Twitter conversation campaign
for a newly-launched smartphone, announced by Twitter as the
'Most-tweeted Brand Campaign'
in Turkey. More than 50,000 people joined the conversation with tweets including their own creative content, gifs, images, videos and even lyrics they wrote!
Paid Media: $10,000
Reach:
8 million people
Trending: for 20 hours
---
'Little touches of solutide'
Roland Barthes said this, when talking about life. How can you disagree with him?
I have a humble yet growing
Unsplash portfolio
which has over
30 million views
so far.
---